We were recently nominated for a Zillow People's Choice Award for best real estate blog in San Diego. Yippee, right? Well sort of but I will give a big Yippee if we are able to win. Please take a 12.5 seconds 😛 and click on the link / image below to cast a vote for Team Aguilar's real estate blog. I believe we have always been and will continue to be 110% committed to bringing you unique, original, quality real estate posts about the San Diego and Southern California real estate market.
Let me be the first to thank you in advance and please keep reading the blog! The readers are the reason we are able to continue to bring you quality real estate articles.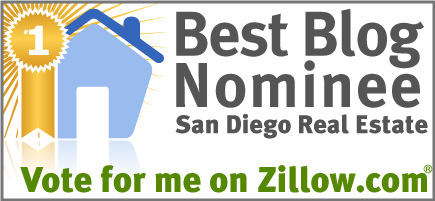 I will be sure to post another update with the results of the contest.
Thank you again!
Alex Aguilar
Team Aguilar
Real Estate Agent, Blogger!
[email protected]
www.TeamAguilar.com
Real Estate Blog